Each year, my mom will send me a care package from home for Chinese New Year. In the care package would be all sorts of goodies that one can only find during that time of the year.   This year the care package consist of peanut cookies, pong-pia, kuih kapit, kuih bangkit,  ribbon biscuit, arrow crackers, a set of clothes for Ben, an Ang pow for Ben and some pillow covers for Ben.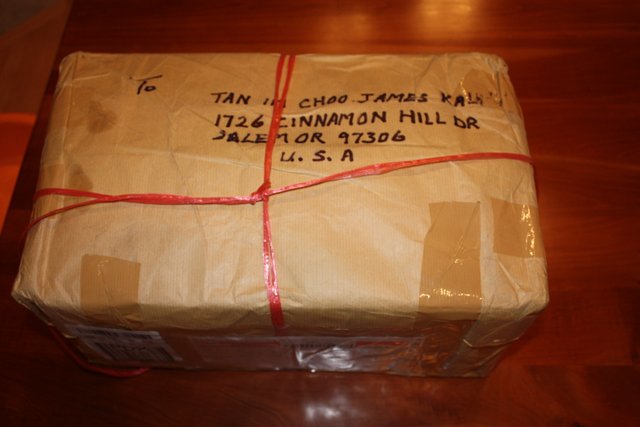 The postal cost of the package was USD97.  Suffice to say it was very, very expensive to send anything from Malaysia.  I can't remember a year since I've been in the US when I have not received a care package for Chinese New Year.  So this year, I decided to make my own Peanut cookies so that I could do a side by side test with the ones from Penang.  Here is the recipe that I used:  (http://food-4tots.com/2012/01/17/peanut-cookies/2/).
I like the result of the recipe,   apparently so did Ben because I caught him going back and forth from my cookie rack.  Everything is similar to the ones back home except I may have to make it  a little smaller.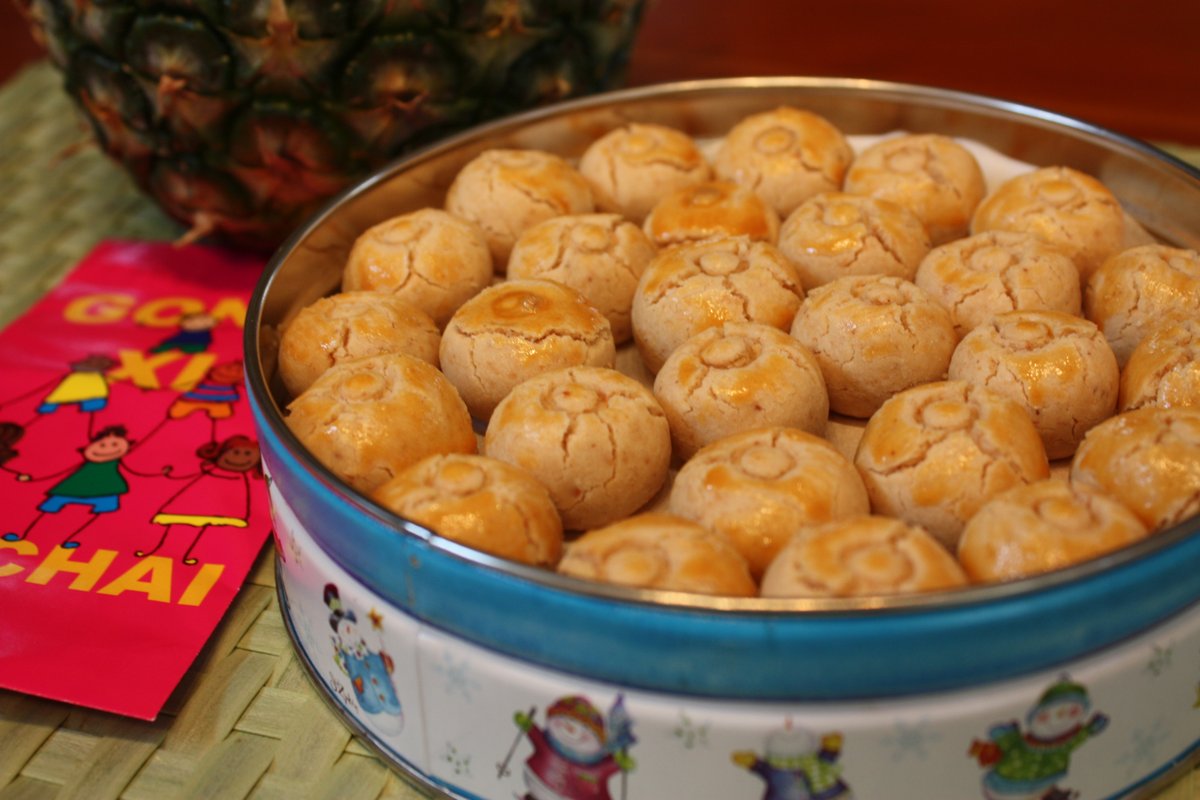 I made about two tins of the cookies,  saved one for CNY on Jan 31st.  The other can was summarily consumed within the week.

On to next recipe: Baking Chinese New Year Pineapple Tart